Few things make a person's heart jump up into their throat like stumbling across a rodent in the home. Not only are rodents dirty and unsanitary, but they can damage areas of your home during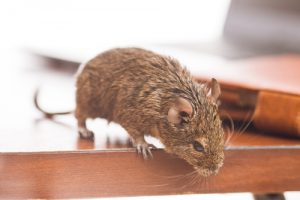 an infestation. If rodents have begun to take over your home, the experts at Critter Control® of Dallas can help create a quick and effective course of action.
The Characteristics of Rodents
Rodents include a variety of different animals like, rats, house mice, and even squirrels. Though they seem diverse, they all have characteristics that make them unpleasant to have in your home, chief among which being their rootless incisor teeth. Rodent diets typically consist of nuts and other hard items that wear the teeth down, and as a result, they are continuously growing. In order to keep them trimmed down in your house, they will chew on any hardened items they can find, such as wooden beams or cardboard boxes. Your attic's soft insulation makes an ideal nesting material, as well. Rodents reproduce quickly, so if you suspect any activity in your home, you need to take action right away.
Our Removal Process
When you call Critter Control®, our technicians implement a proven four-step process to ensure your home is cared for.
Inspection – We start by assessing your situation. We thoroughly inspect to determine how and where rodents are getting in, where they are nesting, and the extent of any damage caused.
Removal – Depending on your specific situation, we may employ the use of multiple removal methods from live traps to extermination in order to make sure your home is rodent-free.
Restoration – After the rodents are gone from your property, we can restore any areas that were damaged during their stay.
Exclusion – As a final measure, we make sure any entry points the rodents may have used are properly sealed and protected from rodents in the future.
If rodents have begun to take over your home, give us a call to schedule a consultation and inspection. We are always transparent about our costs, so you can rest assured knowing there won't be any surprises waiting for you at the end. To get started, call Critter Control® of Dallas today at 817-222-1101.