Rodent Exterminator Dallas
It may seem like a daunting task when searching for the right exterminator to help with your rodent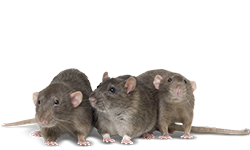 problems, but it doesn't need to be. We understand that you may be uncertain, which is why we're here to help. Critter Control® of Dallas has been assisting residents with their extermination needs for over three decades, using the most effective methods available anywhere. Our goal has always been to keep you safe from any harm, while minimizing our impact on the environment.
What We Do
No matter the rodent problem, Critter Control® can help. From residential to commercial issues, our technicians are well-vetted in the most effective methods available.
Here's some of what you can expect from us:
A thorough inspection of your building to assess the severity of the problem
A personalized plan of attack that suits your specific needs and budget
Utilization of methods that are both highly effective and environmentally friendly
Sanitizing and repair of any areas damaged by the rodent infestation
Sealing off of entrance points to help prevent future rodent problems, as well as education on preventative methods to keep the critters out
Let Us Help
For any other questions about our rodent extermination services, don't hesitate to give us a call. For anything from removing the offending critters to repairing their damage, we have you covered. Schedule your free home consultation today, call us at 817-222-1101.