Urban Wildlife and Pest Control Services
Critter Control combines decades of experience in wildlife management services (helping the Dallas area since 1982) and an unwavering commitment to customer service. We know that hogs or foxes tormenting a farmer or rancher are only one of the many pest problems that plague our state. Luckily, our urban wildlife control solutions are as comprehensive as any solutions we provide out in the sticks.
City Critters
You probably want to limit your wildlife encounters to the Fort Worth Zoo or Dallas World Aquarium. At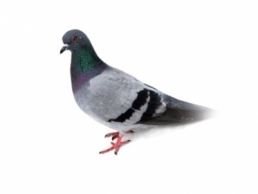 the very least, you want animals out of your home, office, or small business. Unfortunately, squirrels, birds, and nocturnal creatures don't stay outside the city limits. If you've got rodents in your attic or a similar concern, let us come out to your property and show you what we can do.
Habitat Modification
Habitat modification and exclusion are two of the invaluable services in our wheelhouse. You may not know it, but brush left on your lawn or even a tree near your building can welcome wildlife. We'll help you identify ways to encourage critters to make their homes elsewhere. In addition to these services, our humane trapping methods and safe handling practices guarantee these animals make it safely out to where they can do no harm. Contact us to schedule a visit of your property as soon as possible.