Attic Insulation & Restoration
Finding animals in your attic is a complicated situation, but things become even more stressful when you realize the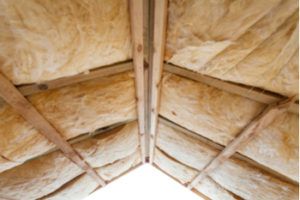 mess you'll have to clean up. Once animals find their way inside your attic, they quickly make themselves at home, causing extensive damage. Squirrels use attic insulation for nesting materials, rodents chew through electrical wiring, and mother opossums find shelter to give birth.
At Critter Control of Dallas, we offer safe and humane animal removal and exclusion services as well as full attic cleanup and restoration services that will get your space cleaned from top to bottom. Along with carefully removing the critters from your home, we also pay very close attention to contaminated areas that will need to be addressed as well. Things such as animal fur, parasites, urine, and feces can cause health problems and need to be adequately removed so that the area can be thoroughly cleaned and disinfected.
Our Attic Restoration Process
At Critter Control of Dallas, we pride ourselves on our cleanup and restoration services. We start by humanely removing any pests from your home. After our exclusion services have been carefully completed, we will clean and disinfect your attic to remove the unpleasant odors and droppings that have been left behind by the animals. In cases where the animal may have died, we also offer animal odor removal services to ensure your attic is cleaned according to proper sanitation standards.
Contact Our Experts
If you have animals that have invaded your attic, contact our experts at Critter Control of Dallas to assist you with taking care of any contamination issues before they become major health problems. Our knowledgeable attic cleanup and restoration technicians have years of experience removing critters like bats, squirrels, mice, rats, and raccoons from your home and then repairing the damage they left. Call us today at 817-222-1101 to schedule your free home inspection and for more information on the attic and restoration services we provide.