With mouse populations on the rise, mouse control is becoming an increasingly common issue in Dallas.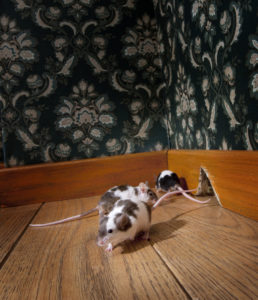 For being so small, mice pose a huge threat to homes and businesses alike. It's very important to address a mouse issue at the first sign, as even a minor infestation can get out of hand before you know it. When dealing with mice, keep the following in mind:
Keep food stored in airtight containers
If you live in an apartment complex or townhome, coordinate with your neighbors to keep an eye out for mice activity
Look out for scraps of paper, cardboard, or insulation around your home. Mice commonly use these as nesting materials
Mouse droppings are very unsanitary and can carry a variety of diseases, so avoid touching or picking it up on your own
If you suspect that you have mice in your home or office, don't wait to call Critter Control®. Our technicians employ the following 4-step process to locate and remove the offending critters from your building.
Inspect – We offer free home inspections to assess the location and severity of your mouse problem. We then work with you to create a plan that works for your specific needs.
Remove – Next comes the actual removal of the mice. We have a wide range of methods to employ, ensuring that we have a safe and effective method for your needs.
Repair – Not only do we remove the mice, we're able to clean up and repair any messes or damage they may have left behind. It'll be like nothing ever happened.
Exclusion – Finally, we go through your home or office and seal any entry points that the mice may have used, to ensure that they don't return.
If you've noticed any of the signs of an infestation, don't wait another day. Call the mice control experts at Critter Control® of Dallas today at 817-222-1101 to set up your free home inspection.