Residential Animal Control Dallas
Wild animals that move in to your home or onto your property can create many problems for homeowners. Whether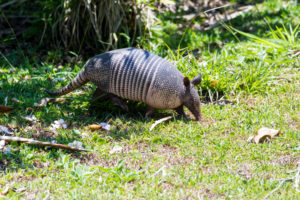 it's mice in the attic chewing on wires, or armadillos that have burrowed under your shed to live, Critter Control of Dallas can help you with your unwanted house guests. Our trained professionals specialize in the prevention and solution of any wildlife issues you may be experiencing. Some of the services we offer include:
Humane animal handling
Dead animal removal
Nuisance wild animal control
Professional grade animal proofing
Wildlife release on-site
Consumer awareness and education
While certain wildlife, such as bats and snakes, are beneficial to our environment, it's usually best to make sure any potential dangers like diseases or costly home repairs are avoided as soon as possible.  We pride ourselves on using an environmentally-responsible approach to help remove any wild animals that may be damaging your home or yard. Our CritterSafe exclusion, no-trap wildlife removal, and on-site release help us maximize our handling techniques while allowing us to protect the animals at the same time.
At Critter Control of Dallas, we offer efficient and inexpensive solutions to help with your residential wildlife management needs. We will start with a fast and free estimate to identify the point of entry. Once we humanely trap and remove the animal, we will repair the area to prevent the pests from returning. If you are looking to pay for services over time, we offer various financing options to help with that. For any questions or to schedule a consultation, contact us on the web or give us a call at 817-222-1101.